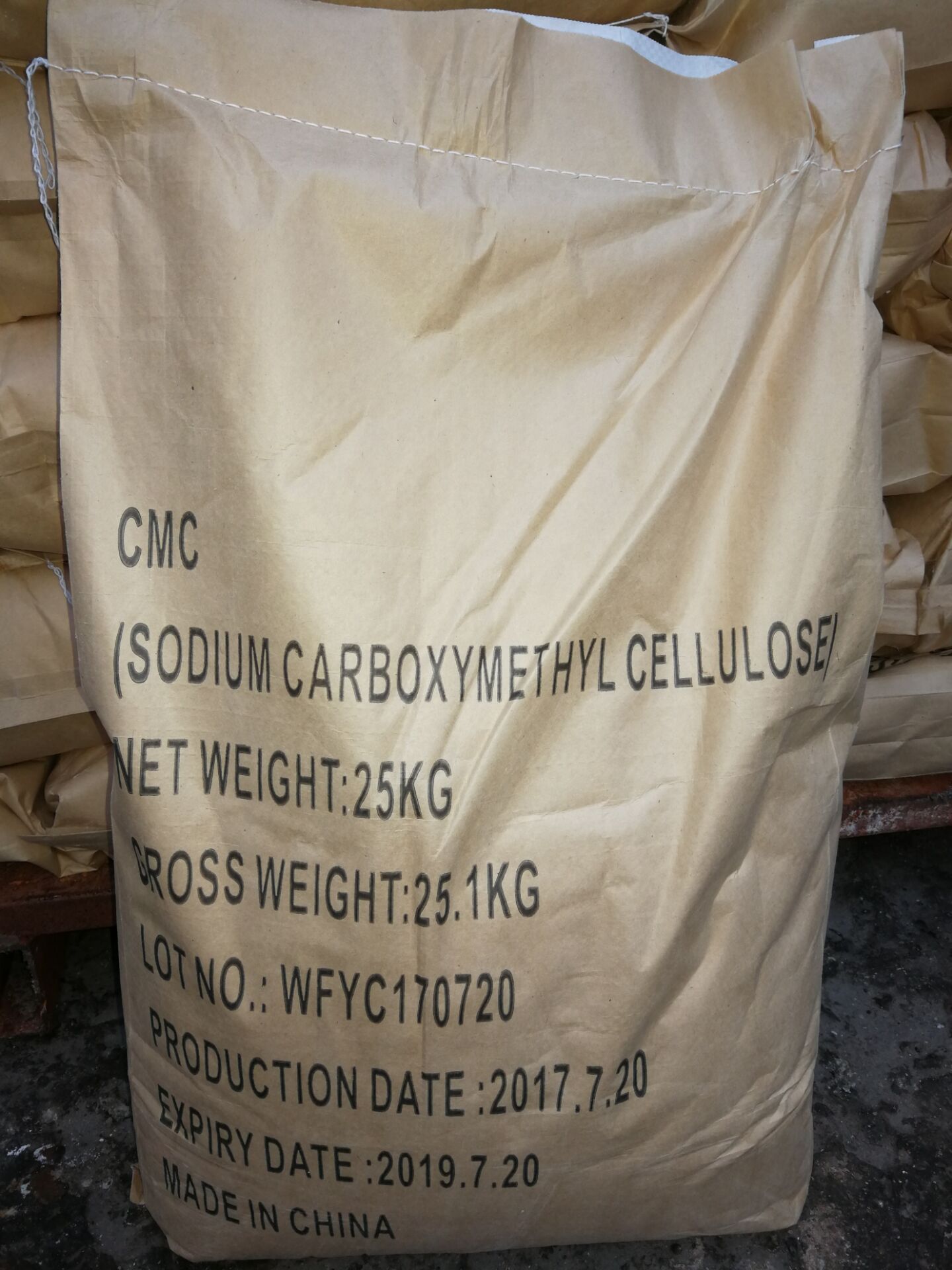 Product: CMC-HV(carboxy methyl cellulose high viscosity)
Application:
High viscosity CMC is used as thickener and low viscosity CMC as agent of lowering the filtration lost in the preparation of drilling liquid. It is beneficial to use CMC during drilling under complex stratum and off shore. It can increase the oil production yield. CMC-HV is sodium carboxy methyl cellulose, used as the filtration control agent and viscosifier in various types of water based muds ranging from fresh water to the salt water, particularly with higher mud weight and it is no-toxic. CMC-HV can increase the viscosity of the mud. 
Specification Data Sheet.
| | |
| --- | --- |
| Appearance | Free flowing off-white powder |
| Moisture Content | 10%max. |
| PH of 1% Solution | 6.0~8.5 |
| Particle size | 95%min. pass through 40 mesh |
Mud Performance properties:

Solutions

CMC-HV

Sample weight in 350ml solution

600rpm reading value

Distited water

2.2g

¡Ý 30

4% Nacl

2.7g

¡Ý 30

Saturated Nacl

2.5 g

¡Ý 30
| | |
| --- | --- |
| Sample | Fluid loss(ml/30min) |
| CMC-HV | ≤ 10 |
Packing:
Product is packed in 25kg net multiply paper bags or valve paper bags. These should be stored in a cool, dry place